Renters
High Earners

Investors

Capital Gains

Residency

Wills and Estate Planning
Renters
We will prepare your accounts for your furnished holiday lets or your residential lets.

Will and Estate Planning
We strongly believe in the power of information and we want to make it as accessible as possible to everyone. Our consultant can offer a range of products to protect you, your loved ones and your assets. Everything is tailor made to meet your individual needs and wishes, and our idea is to deliver over and above expectations.

Residency
We can advise on your residency status and prepare your tax return accordingly.
High Earners
If you earn over £100,000 in employment and need to complete a tax return, we can prepare and submit this for you and advise on any additional liabilities.

Investors
For those who receive interest and dividends from investments, we can report your earnings and provide tax advice.

Capital Gains
We can calculate your Capital Gains liability and submit the relevant forms to HMRC.
A Premium Service tailored to support you.

Maximise Your Tax Efficiency
Providing you with a year end tax review to help reduce your tax bill.

Providing you with all the support you need.
At Blue Matrix, we pride ourselves on our timely and concise communication. We will cut through the jargon to help you to understand your reporting obligations and payment deadlines.

Your Experienced Accountancy Team
Receive the benefit of a team of qualified and experienced accountants from a firm supported and regulated by the ACCA.
A friendly, down-to-earth team providing a professional accounting service, tailor made for you.

Janet
So reassuring having the support of Blue Matrix's payroll services – especially over the past year with furlough calculations to be taken into consideration. Always professional and very efficient, we're glad we made the decision at OPG Ltd to engage Blue Matrix, excellent value and peace of mind.
OPG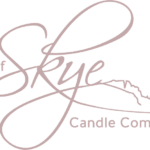 Raghnall
Fantastic company. Helpful and very efficient. Wish we had used them sooner!
Isle of Skye Candle Company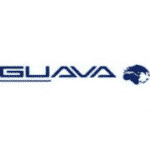 Dougie
We decided to work with Blue Matrix after we took a Business Decision to move to a more cost effective payroll and HR System provider. From the start, the team were fully behind us and committed to making the transition work as seamlessly as possible, After a transition that was excellent, our relationship has gone from strength to strength and the willingness of Blue Matrix to help continues to impress my team and my business. I would recommend them to anybody!
Guava International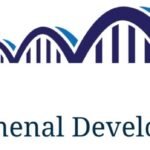 Robert
I approached Blue Matrix on the formation of my company to help me navigate all my tax issues. From my very first interaction with them Blue Matrix have been efficient, professional and friendly. They are always on hand to offer advice and have been invaluable in helping me get all of my financial affairs in order.
Phenomenal Development