Annual Accounts

Self Assessment

Payroll

VAT
CIS

Bookkeeping

Annual Accounts
Your Annual Accounts and Corporation Tax will be taken care of. We will prepare and file these directly with Companies House and HMRC for you.

Self Assessment
Our Personal Tax Accountants can prepare and file your Self Assessment, with advice and guidance on the tax implications, all from as little as £150 + VAT per year for Directors and £250 + VAT for Sole Traders.

Payroll
Full Payroll support for you and your business, provided by our highly experienced Payroll Specialists. From registration with HMRC to Weekly, Monthly or Annual submissions all from £15 + VAT per month.

VAT
We will prepare and submit your VAT return to HMRC for you and provide VAT Support as needed.
CIS
If you hire sub-contractors, we can deal with all your CIS requirements. We will provide advice and support, ensuring your returns are filed with HMRC every month on time and we will let you know what you need to pay.

Bookkeeping
A bookkeeping service tailored around your business. We provide full bookkeeping services to keep your accounts clear and in order. Our highly experienced bookkeepers will give you all the support you need.
A Premium Service tailored to your Start Up Business.

Maximise Your Tax Efficiency
Providing you with a year end tax review to help reduce your tax bills for you and your business.

Providing you with all the support you need
At Blue Matrix, we pride ourselves on our timely and concise communication. We will cut through the jargon to help you to understand your reporting obligations and payment deadlines.

Your Experienced Accountancy Team
Receive the benefit of a team of qualified and experienced accountants and bookkeepers from a firm supported and regulated by the ACCA.
A friendly, down-to-earth team providing a professional accounting service, tailor made for your business.

Janet
So reassuring having the support of Blue Matrix's payroll services – especially over the past year with furlough calculations to be taken into consideration. Always professional and very efficient, we're glad we made the decision at OPG Ltd to engage Blue Matrix, excellent value and peace of mind.
OPG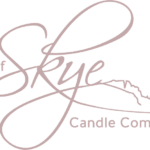 Raghnall
Fantastic company. Helpful and very efficient. Wish we had used them sooner!
Isle of Skye Candle Company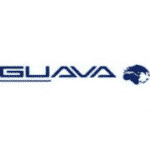 Dougie
We decided to work with Blue Matrix after we took a Business Decision to move to a more cost effective payroll and HR System provider. From the start, the team were fully behind us and committed to making the transition work as seamlessly as possible, After a transition that was excellent, our relationship has gone from strength to strength and the willingness of Blue Matrix to help continues to impress my team and my business. I would recommend them to anybody!
Guava International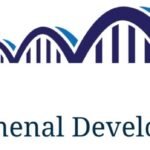 Robert
I approached Blue Matrix on the formation of my company to help me navigate all my tax issues. From my very first interaction with them Blue Matrix have been efficient, professional and friendly. They are always on hand to offer advice and have been invaluable in helping me get all of my financial affairs in order.
Phenomenal Development